Getting to Know > Lover of Adashiko - Danielle Cormack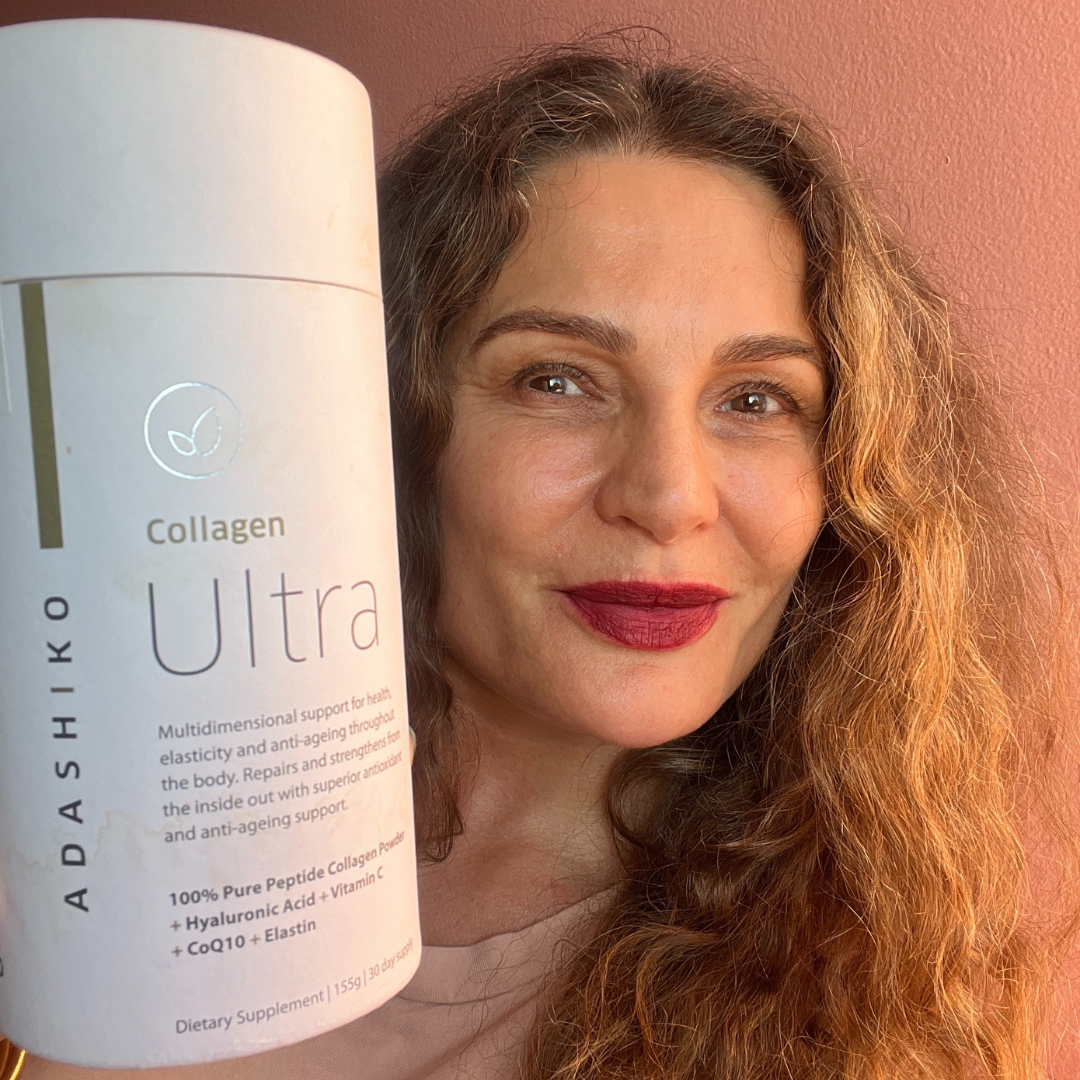 Director, Actor, Producer + Mother. Danielle Cormack is affectionately known as one of New Zealand's most enduring actors. Not to mention her trademark husky voice + lush curly hair.
With an award-winning + extensive background in film, theatre + television both in New Zealand + overseas ~ you know you've made it as an NZ actor when Australia tries to claim you as one of their own.
Life as an actor can be inconsistent ~ never knowing when the next job is coming. The days are long, travel is frequent + you become pretty familiar with sitting in a makeup chair. Decades deep into her career, we're sure many of you are familiar with seeing Danielle on our screens + the stage. We've seen her star in Gloss, Shortland Street + Xena: Warrior Princess, Topless Women Talk About Their Lives, Separation City, Underbelly, Rake + Wentworth to name a few.
These days Danielle lives in Sydney, but she's still a proud Kiwi at heart. She tells us that she loves supporting businesses from Aoteaora, especially when they align with her lifestyle ~ choosing products that are 100% natural, easy to take with maximum benefits + completely deliver on what they promise.
As a long-time user of collagen, Danielle came across Adashiko earlier this year. Taken by not only the quality of our collagen powders + skincare, but the Adashiko values too.
Pour yourself your drink of choice + take 5 minutes with us. Read our Q+A with Danielle where she touches on her love of Adashiko + talks about her daily rituals, what health + beauty means to her + what brings her inner peace.

This is the 9th piece in our series > Getting to Know the Lovers of Adashiko. We hope you enjoy the read as much as we loved the chat.

Current role: Director, Actor, Producer + Mother

Star Sign: Capricorn ~ The Goat. Which is completely appropriate because I love climbing mountains.

Age: 51

Must-have Adashiko Collagen + Skincare: Because I travel so often I would say the Skincare Travel Kit. It has the whole range but in a tidy tin case that takes up little space + is all under 100ml ~ PERFECT! I also take Ultra Collagen Powder.

What benefits have you noticed since using / taking Adashiko? My hair is stronger, + my skin is glowing + much firmer. Because my job involves being in the makeup chair a lot ~ I have been getting consistent feedback on how good my skin is. I am also in the perimenopause stage so it has been amazing with my joints. I noticed my joints flaring up when I didn't take it due to being overseas + running out.
Aside from Adashiko, what can't-live-without products might we find in your bathroom / kitchen: Cider vinegar. Lion's Mane Mushroom Powder. Metagenics CalmX powder. Himalayan Salt + Coconut Oil.

Daily Skincare Ritual: I have tried to simplify my routine over the past year. In the morning I will use Adashiko Collagen + Noni Gel + then apply a tinted sunscreen ~ ALWAYS! I cleanse every night with Papaya Enzymatic Cleanser, apply Adashiko Collagen Hydra+ Gold Serum, Vitamin A + I use a derma roller once a week.

Do you have any wellness rituals you practice daily? I spend 5 minutes in bed when I first wake up thinking about what sort of day I would like to have, then think about all I am grateful for. By breakfast time all that wonderful meditation has probably been quashed by the mothering tasks + trying to navigate the schedule.

I try to move / exercise every day ~ whether it's pilates, walking, HIIT classes or a swim. That's the key to my sanity.

What does health + beauty mean to you? Balance ~ I have had years of thrashing my body, trying all sorts of extreme exercising + regimes. I feel like it's taken me all these years to understand the term "everything in moderation", + truly apply it to my life.

What's the most timeless health or beauty advice you've been given? BREATHE! Works every time.

Currently >

Reading: The Body Keeps the Score by Bessel A. van der Kolk + Breath - The New Science of a Lost Art by James Nestor.

Watching: Sadly… mostly my computer screen. I'm doing a lot of writing creating pitch decks! But an over the shoulder sneaky catch of whatever my son or partner are watching is always a good distraction. Wednesday is on the go + The White Lotus S2.

Favourite >

Eats: I could eat Mexican + Japanese at every meal. Yes ~ together. Forever.

To cook: I get all my food fresh from the organic markets at Kings Cross on Saturday mornings ~ I like to cook fast. So a good piece of fish, drizzled with some oil + lemon juice + baked in fresh aromatic herbs hits the good spot for me.

To dine: Henriettas in Surry Hills, Ezra in Kings Cross or Murrays Takeaway on Piha Beach.

Favourite New Zealand location(s): Sitting in the pools at the top of the Kite Kite falls on the West Coast.

Bucket-list location anywhere in the world: I love trekking ~ but I haven't walked any of the tracks down in the South Island (NZ) yet, so I'd start with Milford Track.

Favourite way to move your body? Any way! Anyone who knows me knows how incredibly physical I am. My greatest fear is when I'm in my dotage I won't be able to be as mobile so I'll do anything to stay as flexible + active as possible.

Favourite quote to share with Friends of Adashiko: You don't have to be happy ~ Just be Kind.

What brings you peace? Helping others + good sleep.

Want to know more about Danielle? Join her on Instagram > @_daniellecormack_ + Facebook > Danielle Cormack + Twitter > Daniellecormack

Curious to read our Lovers of Adashiko Q+A series? You'll find the Q+A with Korrin Barrett here, Tāne Tomoana here, Bex West here, Carena West here, Lou Heller here , Holly Estelle here, Zoe Saunders here and Vanessa Bennett here.
---