Getting to Know > Lover of Adashiko - Bex West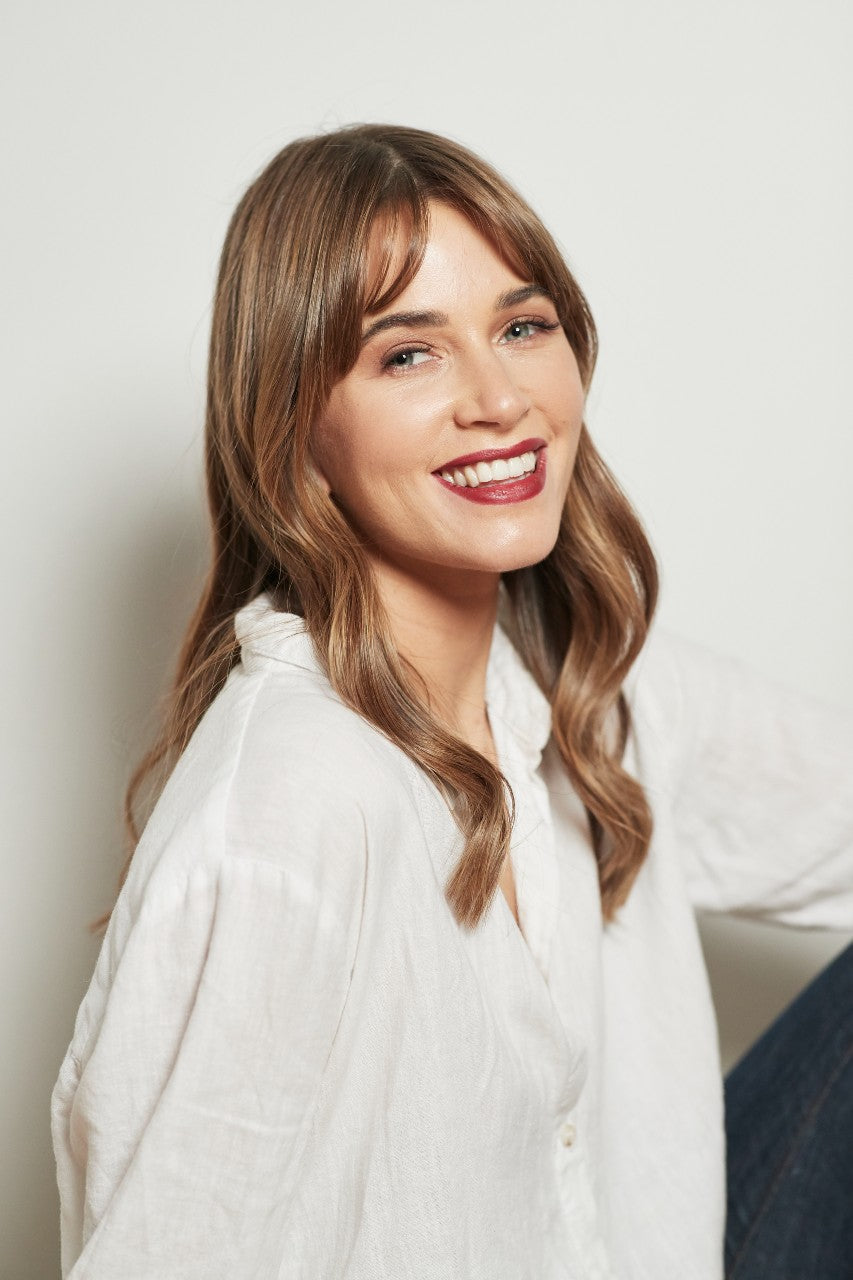 Bex West might be a woman-on-the-move, but she doesn't just grab and go when it comes to selecting her health + beauty products. As an environmentally conscious consumer she takes the time to consider if the products she chooses align with her ethos.
You may recognise Bex West as one-half of the dynamic sister duo who founded Clique Fitness in 2017. (We shared our Q+ A with her co-founding sister, Carena West, last month.) Clique Fitness is more than a brand, it's become a community for many women ~ activewear designed for purpose, with movement, performance + recovery as their focus. A brand that aims to foster an inclusive, supportive, encouraging environment for all women, no matter the stage they are on in their fitness journey.
It's no secret that like Bex, like Carena, is also a woman on-the-move. Building a fitness empire doesn't happen overnight. There's a constant commitment to designing + developing high-quality products + ensuring their community feels supported (both with great tights + emotionally).
To stay on top of it all, it's important to Bex that she nourishes herself with health + beauty products that align with her ethos + deliver results.
Bex shares with us that she, like many people, dyed her hair every colour under the sun + didn't give much thought to the health of her hair in her younger years. The bleaching started to take its toll + she began to notice a scary amount of hair breakage. Around 3 years ago Bex was introduced to Adashiko Collagen Ultra + she started to notice incredible results. Since then, she's been a loyal Lover of Adashiko + now admits to being seriously hooked on our skincare collection too.
We took 5 minutes with Bex to talk about her can't-live-without products, wellness + skincare rituals, health + beauty advice + some of her favourite things.

This is the fourth piece in a new series > Getting to Know the Lovers of Adashiko. We hope you enjoy the read as much as we loved the chat.
Current role: Co-Founder of Clique Fitness
Star Sign: Gemini
Age: 30
Must-have Adashiko Collagen + Skincare: Collagen Ultra in my smoothie every morning. And I cannot live without the Collagen Cleanse Bar, Collagen + Noni Gel, Gold Serum + Collagen Cloth Masques.
What benefits have you noticed since using Adashiko? My hair is healthy + my skin has never felt more nourished! (You'll find an incredible Collagen Hair Growth Case Study with Bex here.)
Aside from Adashiko, what other products might we find in your bathroom / kitchen: My daily supplements! All specifically chosen for me through Ingeneous Genetic testing.
Daily Skincare Ritual: My skin is VERY dry + since using Adashiko Skincare, it's never been more plump and fresh. I like to do an enzyme exfoliator followed by the Adashiko Collagen Sheet Masque once a week - the masque is perfect for cooling down + plumping up my skin for the week ahead. Then throughout the week I use the Cleanse Bar followed by Collagen + Noni Gel mixed with Gold Serum to keep up the hydration. And of course I always add SPF afterwards. My skin is so hydrated + seriously smooth!
Do you have any wellness rituals you practice daily?
1. Walk my dog, Tiggy
2. Take my supplements
3. Try to give myself 30 minutes in the evening to read my book.

What does health + beauty mean to you? I'm big on beauty BEING health! When I'm looking after myself - drinking my water, taking my supplements, using my brain + moving my body, I feel the most beautiful. There's a glow of someone on their self care journey that can't be imitated.
What's a timeless piece of health or beauty advice you've been given? Drink your water!
Who is your biggest inspiration? I've been pondering this question for so long + I've come to the conclusion that I don't think of one single person, but a collective of women. The people who inspire me are strong in a world not made for us. Those who aren't afraid to stand up and speak on what they believe in. Those who are authentically themselves.

Currently >
Reading: The Outlander Series + Atomic Habits.
Watching:  Temple on Neon.
Favourite >
To cook: Tacos!
To dine: Really good Italian.

Favourite New Zealand location: My mum lives in Whangamata so we have been going there for many years. It will always hold a place in my heart + the white sand beaches of the Coromandel can't be beat!

Bucket-list location anywhere in the world: Funnily enough, Japan! (The home of the world's finest collagen ~ Adashiko.)
Favourite way to move your body? Long walks with my pup, Yoga + weights training sessions with friends.
Favourite quote to share with Friends of Adashiko: "Be like water my friend. You shall find a way around or through it. When nothing within us stays rigid, we decide the shape we're in. Empty your mind, be shapeless, formless, like water, it can flow or it can crash." - Originally a Bruce Lee quote and adapted for one of my favourite songs "The Waves We Give" by Beautiful Chorus.
How do you want to be remembered by your closest friends + family? Generous, kind + creative with a drive for change. Dog lover. Biohacker ~ lived till she was 135.
What brings you peace? My adopted pup, Tiggy, has brought me more peace than I've ever felt. I love him so much!
Want to know more about Bex? Head over to her Instagram >  https://www.instagram.com/bexleewest/
Curious to read our Lovers of Adashiko Q+A series? You'll find the Q+A with Carena West here, Lou Heller here and Holly Estelle here.
---