Getting to Know > Lover of Adashiko - Carena West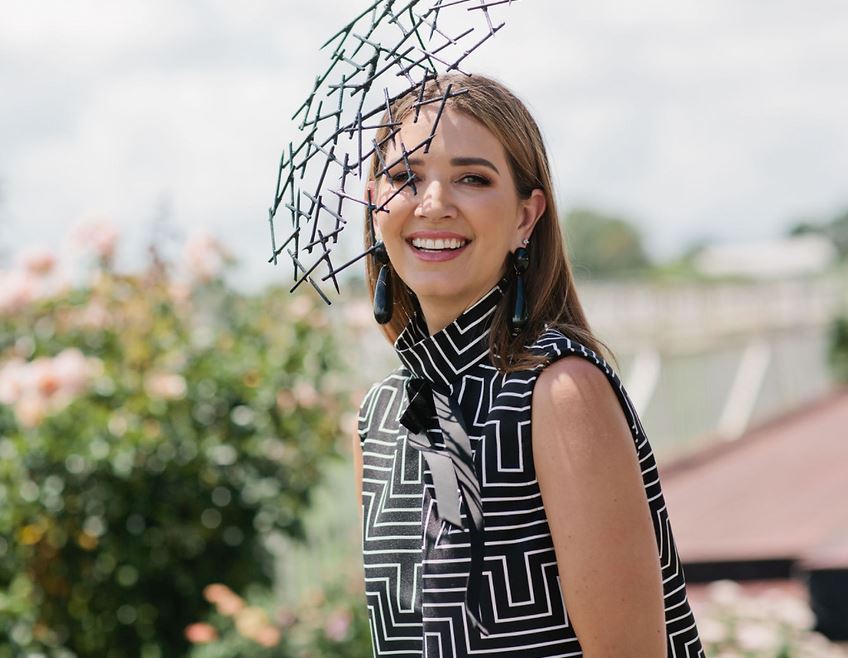 Co-Founder of Clique Fitness, Founder of PUPP + Auckland Racing Club Ambassador.
You may recognise Carena West as one-half of the sister duo who founded Clique Fitness in 2017. Activewear designed for purpose, with movement, performance + recovery as their focus. A brand that aims to foster an inclusive, supportive, encouraging environment for all women, no matter the stage they are on in their fitness journey.

To her friends + family, Carena is known as a woman who is usually spinning many plates. She's not one to let an opportunity pass her by. Founding new business, PUPP (luxury wash-care for your hairiest family member, at a pocket-friendly price) in October 2021 attests that this already busy mama, fur-mama, business founder + Auckland Racing Club Ambassador is often on-the-go. So it makes sense that Carena looks for health + beauty products that are reliable ~ ones that she can trust + slip seamlessly into her everyday.

Carena's been using Adashiko for around 8 years now ~ Ultra is her collagen powder of choice, especially because of the addition of CoQ10.

You'll often hear us talking about how consistency is key when it comes to taking your collagen. And for Carena, ensuring she gets her daily dose of Adashiko has become a priority. She recently undertook genetic testing with Ingeneous. One of her results was centered around how collagen is not only beneficial for her skin + nails but contains anti-viral properties for her body. In her own words, "you best believe I'm making sure I take my Ultra consistently."

We took 5 minutes with Carena to talk about her can't-live-without products, wellness + skincare rituals, health + beauty advice + some of her favourite things.

This is the third piece in a new series > Getting to Know the Lovers of Adashiko. We hope you enjoy the read as much as we loved the chat.
Current role: Co-Founder of Clique Fitness + Founder of PUPP
Star Sign: Gemini
Age: 35
Must-have Adashiko Collagen + Skincare: Ultra is my collagen powder of choice. The Body Serum is also my top fav skincare product at the moment!
What benefits have you noticed since using Adashiko? My skin is plump, hydrated and nourished.
Aside from Adashiko, what other products might we find in your bathroom / kitchen: Hyularonic Acid + Sunscreen.
Daily Skincare Ritual: Sunscreen, Sunscreen, Sunscreen! I won't go outside without it.

Do you have any wellness rituals you practice daily? I have a horse called Chunky, so spending a bit of time with him every day is good for my soul!
What does health + beauty mean to you? Feeling good in your body. It doesn't mean size, or weight. I just love when I feel healthy and nourished. 
What's a timeless piece of health or beauty advice you've been given? My Nana told me to always moisturise my hands and forearms when I do my skincare routine because they are the second thing (after your face) to show your age, haha! Now I can't stop doing it!
Currently >
Reading: Unfortunately the only reading I'm doing at the moment is emails … ha!
Watching:  Yellowstone, The Great, Yellowjackets, Inventing Anna, Euphoria, The Lion King (over and over, thanks to my 2 year old)
Favourite >
Eats: My husband makes a killer French Toast and brings it to me in bed, which is a bit of a dream situation!

To cook: Honestly, I can make meals out of scratchings from leftovers in the fridge, and I'm not too bad at it. But I wish I enjoyed cooking more!
To dine: I love dining out and trying new places, so I don't have one favourite that I can pinpoint. I'd say anywhere that I get to catch up and spend quality time with my friends.

Favourite New Zealand location: The Coromandel in summer, particularly Whangamata where my Mum lives. As soon as we get there we feel like we're on holiday, even if it's just for the weekend.
I also love just mucking around at home. I have my horses there and could happily spend more than my fair share of time playing with them.

Bucket-list location anywhere in the world: There are so many places I haven't been yet! I've been lucky to travel a lot around Asia but I would love to see more of Europe.
Favourite way to move your body? Pilates & Horse riding.
Favourite quote to share with Friends of Adashiko: Luck is where preparation meets opportunity.
How do you want to be remembered by your closest friends + family? Colourful, fun and fabulous.
What brings you peace? When my chore list is empty!
Want to know more about Carena? Head over to her Instagram > https://www.instagram.com/carena_west/
Curious to read our Lovers of Adashiko Q+A series? You'll find the Q+A with Lou Heller here and Holly Estelle here.

---