Getting to know > Lou Heller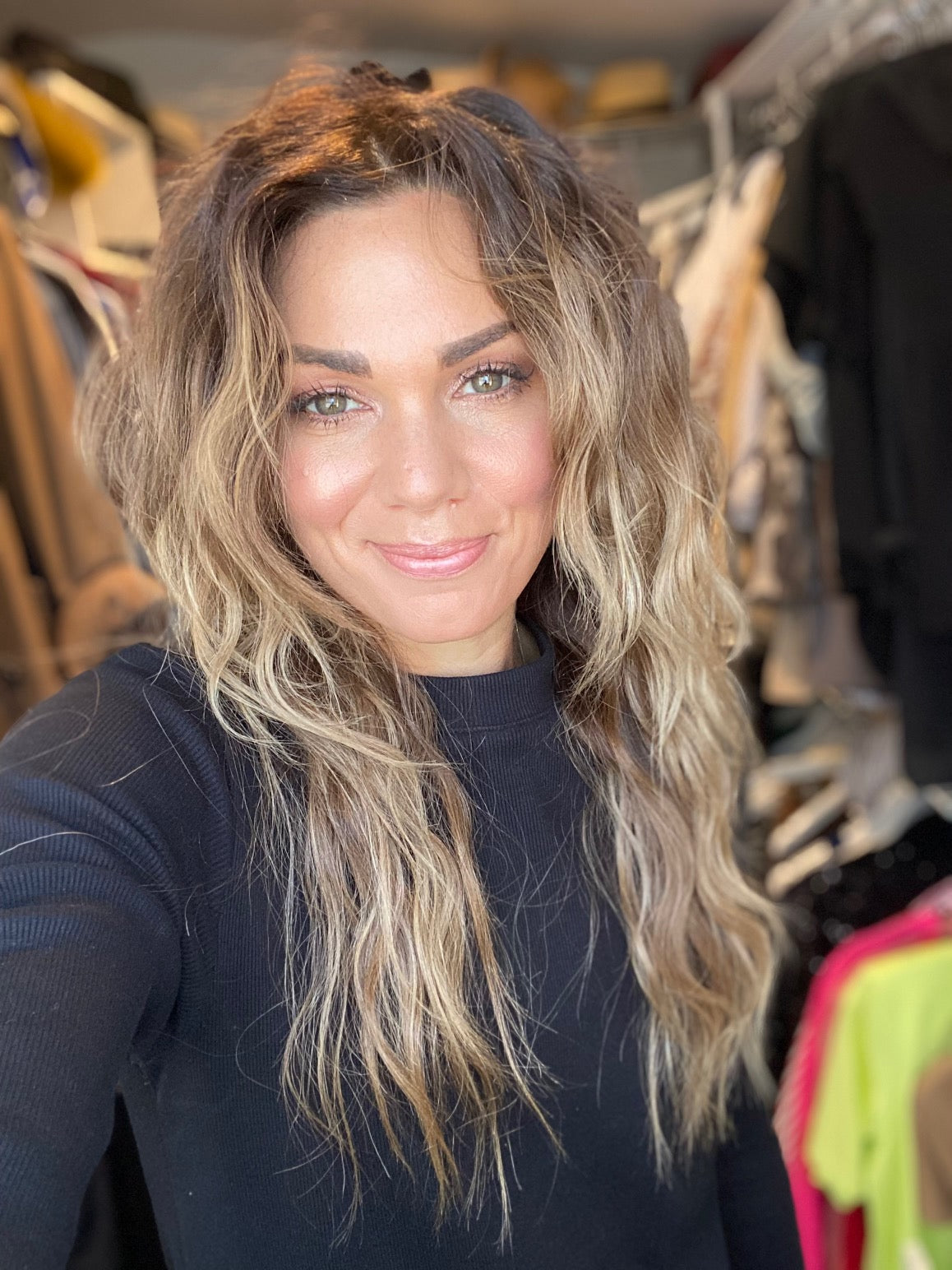 Fashion stylist, writer, commentator, buyer + educator on all things style.
Lou Heller inspires us by her commitment to empowering people to become their own fashion architect. Her ultimate goal, in her own words, "is to work with my clients to show them how to refine their own style + reveal themselves."

From a Wardrobe Edit + Detox, Personal Shopping, Online Styling Sessions, One-Off + Seasonal Styling through to Style Gatherings + Corporate Style Coaching, Lou supports her clients to develop a wardrobe that inspires them + makes them feel great from the inside out. And that's something we wholeheartedly get behind at Adashiko ~ wellness from within - just one of many reasons why we're humbled to have Lou as a Lover of Adashiko.

We, recently, took 5 minutes with Lou to talk about her can't-live-without products, wellness + skincare rituals, health + beauty advice + some of her favourite things. This is the first piece in a new series > Getting to Know the Lovers of Adashiko. We hope you enjoy the read as much as we loved the chat.

Current role: Fashion Stylist, Personal Shopper, Style Guide, Fashion Commentator + Inspirer.

Star Sign: Sagittarius through + through

Age: 42

Must-have Adashiko Collagen + Skincare: Collagen Cleanse Bar, Noni Gel, Gold Serum, Body Moisturiser + Ultra Collagen Powder

What benefits have you noticed since using Adashiko? My skin is amazing, I noticed this within 3 weeks. And using the combo above, I'm now too scared to stop using any of the products in case the benefits stop.

Aside from Adashiko, what other products might we find in your bathroom: I do love Charlotte Tilbury moisturiser and I'm a sucker for perfume - Rose Prick by Tom Ford + Concrete by Comme des Garcons. Hourglass mascara is also a fav.

Daily Skincare Ritual: I use the cleanser with my Glow Cloth in the shower, then apply my face products straight after… then repeat at night to remove my makeup.

Do you have any wellness rituals you practice daily? ALWAYS! I wake at 6am everyday - check my daily list + have a coffee. I love to meditate + journal - I've suffered from brain fog at times so I've started taking mushrooms for brain cognitive benefits, and it's made such a huge difference. My go-to is Mother Made. I exercise 5-6 days a week. I live right next door to Hagley Park - which is the reason I moved to Christchurch. I fell in love with Hagley Park as a 14 year old. I have two memories from that trip - going to Ballantynes and buying an Artex (OMG, haha) and Hagley Park.

I never in a million years thought my business would take off like it has, and as it's only me in it, I have to be so careful I don't get burnt-out. I've experienced this twice this year - I can now see the symptoms + know that it's not a bad thing to cry, tell a friend + be open about it with my close people. It's hard to navigate life as an adult, and for me I've been through a huge change + growth this year. If I didn't have my daily rituals, and also my new found love of myself, then I wouldn't be able to do this work + be here to help other people.

What does health + beauty mean to you? To me it represents self-care + self-love. For years I saw it as something I shouldn't put effort into because it was seen as shallow or superficial to have certain things done - like a facial, or even Botox. But I've learnt that we can't walk around worrying about what others thoughts or views are - as this does not serve us. I now do all the things that make me happy, as when I do it lifts my confidence. It's then I can be in a place of showing another person how to embrace their own ways of giving back to themselves. For too long we've been conditioned to think that we can't love ourselves. But we can. We become the best version of ourselves when we let the guilt + worry of those thoughts around us go… Half the time they're made up stories in our head anway…

What's a timeless piece of health or beauty advice you've been given? Within my work, I hear + see so often women who dislike their bodies. I always encourage them to tell me about something they do love about themselves, no matter how small. This can soften your inner narrative, and allow you to be kind to yourself. I've had my own issues through my life with my body, and one day as I was looking in the mirror I said to myself, "OK Lou, what do you love about you?" and I saw my eyes… This was a few years ago. My self-esteem was shot. I noticed the second I did that, and continued the practice over time, my narrative towards my body changed. I started to be kind to my body. I started to nourish it differently, because I cared for it rather than hate it. I was then able to let the guilt go and started to look after my skin. And the flow-on effect now allows me to do my work. If I continued to have low self-esteem, I couldn't do the work I do everyday guiding others. The work I do is about so much more than the clothing inside the wardrobe.

Your biggest inspiration: Hands down my Mum. She's shown me that even through the adversity of some of the biggest challenges I've had over these last two years, at 72 she still has an unconditional way to love + support. She never uses her own mistakes to tell me what is right or wrong. It can be easy sometimes to use our own mistakes to tell another person what to do, but we have to learn to navigate it our way. Oh, and Victoria Beckham - if you can be a pop star one down and then a kick-arse designer the next… that's pretty cool.
Currently >
Reading: I never get time to read… sadly… I'm about to have a break so maybe I should...
Watching: Sex Education is by far the best series I've watched this year. Oh and My Octopus Teacher on Netflix.

Favourite >
Eats: Japanese. And just amazing produce cooked well. I love a beautiful salad or vegetables and salmon. Oh and cocktail.
To cook: Oooo, so I'm actually a really good cook. I love to cook for my kids. But I also love to cook for friends. I make the BEST salads and always receive compliments. I don't follow recipes but I use them as a guide to give inspiration..
To dine: hmmmm, Amisfield for experience, Fleurs in Moeraki. Auckland has so many I can't list them all.

Favourite New Zealand location: I'd have to say Queenstown + Auckland. I'm yet to visit the North of the North Island - but I can't wait. I also love Hawke's Bay.

Bucket-list location anywhere in the world: Italy, France… I want to go back to Spain. It felt like home there. If I could live 6 months here and there, I would.

Favourite way to move your body? Anyone in my inner world would instantly say - dancing. I love to dance… all types.

Favourite quote to share: "Outfits don't fix the happiness, the happiness fixes the outfits." - I coined it.

How do you want to be remembered by your closest friends + family? Gosh, that's such a hard question. Kind, funny, loving, heartfelt, inspirational, determined, strong, and I'll miss her dancing and food.

What brings you peace? First + foremost, equality. And a great sleep after knowing I've done a great job with my beautiful clients.

Want to know more about Lou? Head over to her website > here 
---