The Multi-Use Skin Wonder: Adashiko Collagen Balm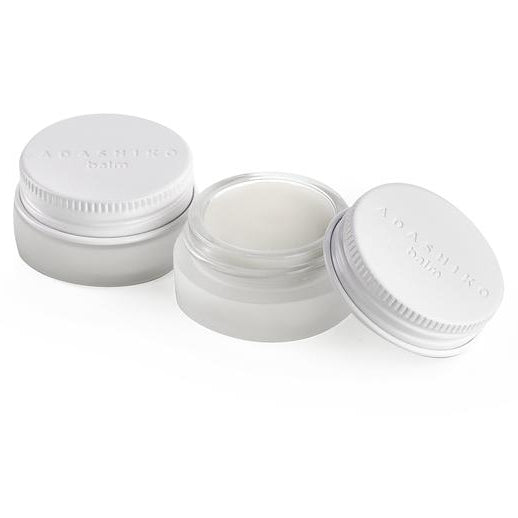 It's easy to accumulate products (our bathroom cabinets are proof of that), but streamlining your beauty regime will save you money, space, and time. One easy way to start is by choosing multipurpose products. Who doesn't adore a beauty product with different applications?
After much research and testing, we recently released our nourishing Collagen Balm. We wanted to create something beyond a lip balm - so we dreamed up a gentle, natural, and effective formula to target a variety of areas and skin issues. We've used only key ingredients, with no fragrance, fillers, or colouring. Price point was also important - we've kept it affordable at $18.95.
Peptide Marine Collagen
 replenishes and stimulates collagen production.
Avocado
 and 
Coconut
 oils moisturise and nourish the skin.
Beeswax
 provides barrier protection and helps the formula stay put.
Hydrolysed Silk
 instantly smooths and hydrates. 
Adashiko Collagen Balm Uses
Lips: Apply liberally to heal chapped lips or to maintain hydration. 
Face: Pat onto dry areas or around the eyes to protect and moisturise.
Eczema: Apply daily to affected areas to soothe and promote healing (see the incredible review below!).    
Burns: After 12-24 hours, use a layer of balm on minor burns to boost healing and reduce scarring.
Post-Sun Peeling: Reduce peeling and dryness with daily application once redness has subsided.
Scars: Use on new scars to help with healing and old scars to improve appearance. 
Hands and cuticles: Massage on dry cuticles to soften and apply to dry patches on hands. Use during a manicure to gently push cuticles back. 
Dry Patches: Use on dry, rough skin anywhere on the body!
Windburn: As with sunburn, allow the redness to go down then apply liberally to help healing. 
What our customers are saying
"We have been battling with our son's eczema since I can remember, he is now ten, and I haven't found anything that works to clear it. I have tried everything! And I've spent a lot of money. Even the steroid creams don't work anymore.
I have been using the new adashiko balm for just over a week. We have been applying the balm before he goes to bed, and in the morning, each day, it's looking better and better! I can't quite believe it! I also use the ultra powder religiously every day for myself along with the Collagen + Noni Gel and am a firm believer in this product, love it!"
- Lisa Clark, via Instagram 
"Loving this little pot of balm. I'm using it on my lips, but Also loving it on two new surgical scars. I couldn't be happier with the healing that's happening, especially since one was only done three weeks ago & on my face."
- Deidre, via the Adashiko website. 
---