REDUCE STRESS + ANXIETY WITH THIS AT-HOME WORKOUT WITH MEGAN LEWIS PT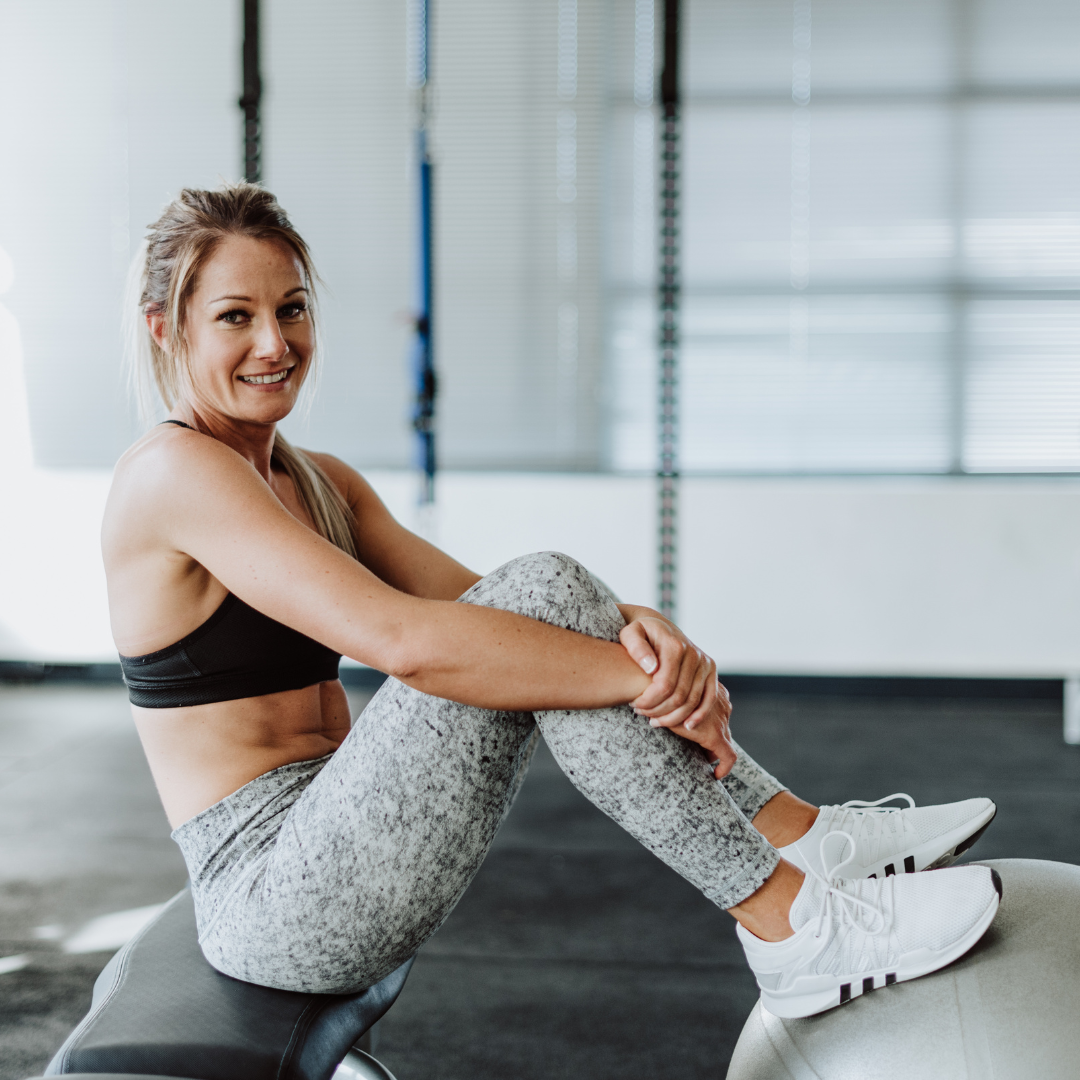 As we wrap up our March wellbeing series, we wanted to take a moment to chat about the ways you move your body.

We don't need to go on + on about the physical benefits of exercise. We know you see + hear this every day across blogs, YouTube videos, social media + online advertising. But often, there's a large focus on how exercise makes you look (or how someone thinks you should look) + less about the mind + soul benefits.

So we want you to ponder this ~ when it comes to moving your beautiful body, we encourage you to exercise in a way that feels good for you. Find your joy. Because it's less about the way you look + more about the way it makes you feel.

And we could all dose of feel-good right about now, right!?!

If you're reading this after clicking through from our recent community email, you'll know that we got chatting to 3 of our fav mindful movement muses about 3 different ways to stimulate those endorphins to release the overwhelm + reduce your stress.

Karyn Mills, Founder of The Pilates Practice, guides you through this 30-minute pilates mat session focused around calming your nervous system, reconnecting with yourself + centering back into your body.

Martin from Eco Yoga Store shares this 5-minute read about how to create your own yoga practice at home.

And Megan Lewis PT, has designed the following 24-minute home workout to get that heart rate up + reduce your stress + anxiety.

Megan Lewis is a qualified + experienced Personal Trainer based in Napier, New Zealand.
With nearly 20 years in the industry working across New Zealand, Australia + the Middle East. Megan specialises in (but isn't limited to) training women, with a focus on their needs + challenges they face.
Our very own Adashiko owner, Luci, knows a thing or two about sweating it out with Megan + can vouch for her holistic approach towards fitness + health. Megan encourages her clients to view their bodies as a whole. Nurture all the aspects that together produce wellness. Your emotional health, physical strength, hormone balance, stress triggers, sleep quality, mental stability + lifestyle choices all affect your wellbeing.
Megan's fav way to exercise? Is HIIT.
But before Megan guides you through this at-home, no equipment needed, workout - what is HIIT?
High  Intensity Interval Training is a training method designed to get your heart rate up + gets the lungs burning. This style of training commonly uses more dynamic + plyometric movements in an explosive way. It incorporates short bursts of exercise above 80% heart rate, combined with short periods of active recovery or complete rest. It's a great way to train if you have limited time or a busy lifestyle, as it's short in duration + no equipment is necessary! Making it the perfect style of exercise to try at home.

Benefits of a H.I.I.T workout:
Burn calories
Increase your fitness + stamina
Increase your muscle tone
Reduce your stress + anxiety

Keen to give this 24-minute workout a go?
You can do this HIIT workout from the comfort of your home with no equipment necessary:
3 rounds of each set
30 secs work / 30 sec rest

1a - Burpee (video) 
1b - Rocking push-up (video) 
……..
2a – Skaters (video) 
2b - Plank jacks (video) 
………
3a - Bunny hops (video) 
3b - Shoulder taps (video) 
………
4a - Crawl outs (video) 
4b - "V" crunches (video)  

*** For extra intensity, increase work to 40 secs, rest to 20 secs + add a 4th round of each set

If you enjoyed sweating it out with Megan + you're ready to unlock your potential, overcome barriers + achieve results, you can chat to Megan via Instagram @megan.lewis.pt. While Megan is currently on maternity leave, she'll be able to talk to you about in-person training in Hawke's Bay or her Online Coaching options.
www.meganlewis.co.nz
---