5 MINDFUL JOURNALING PROMPTS TO FLOW THROUGH OVERWHELM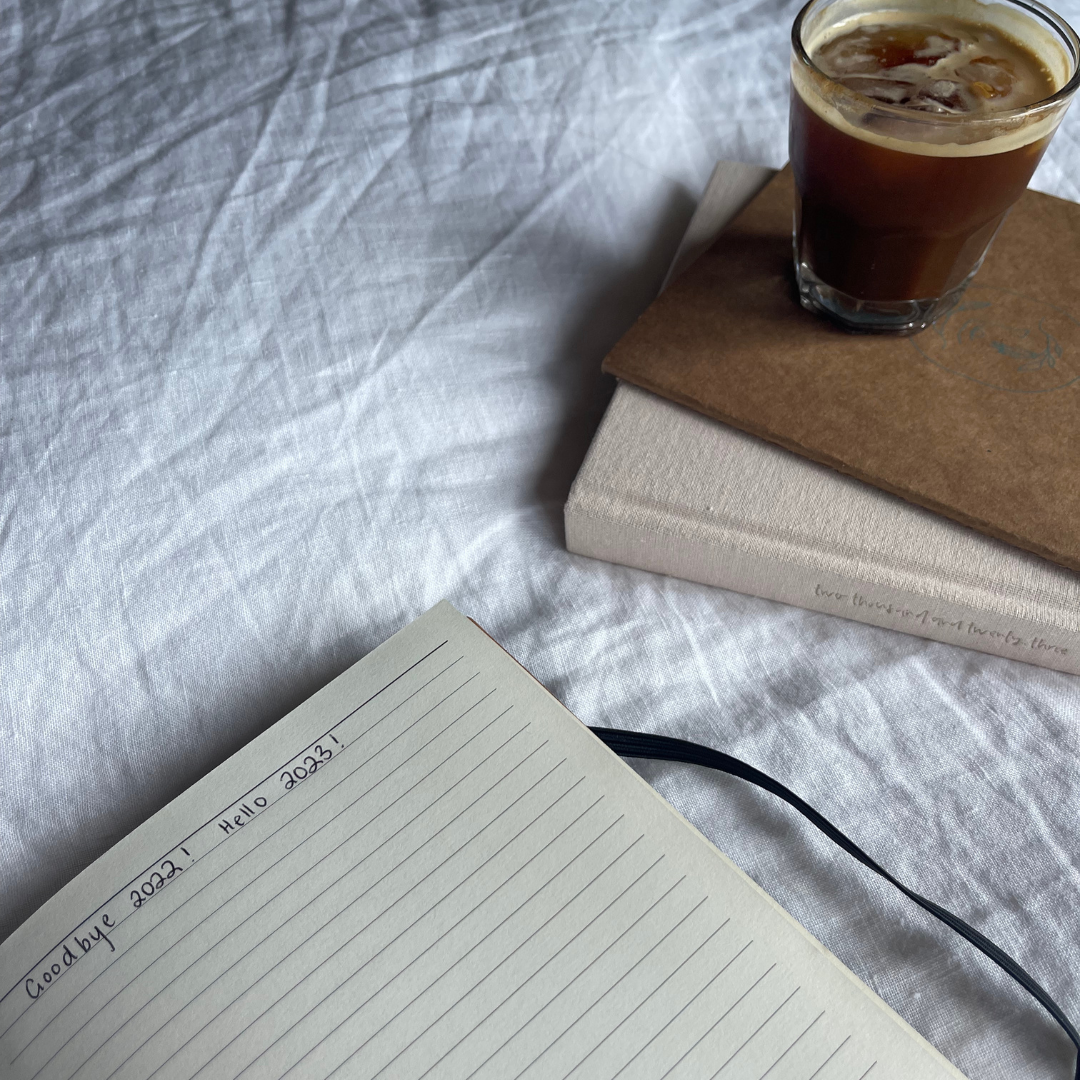 You're not alone. When the world around you feels heavy, it's only natural that you begin to overthink + those uncomfortable feelings of overwhelm settle in. Last week we touched on
how stress can manifest itself in your skin
. Today ~ we're looking at how stress, as a natural response to challenges + change, can manifest itself mentally, physically + emotionally + what you can do to help you flow through these trying times.
With wellbeing centered so deeply at our core, here at Adashiko, we're inquisitive individuals when it comes to trying new practices that guide us through moments of overwhelm. So, we spoke to Hawke's Bay based Mindful Journaling Guides, Sam + Holley @
Awhi
about the benefits of mindful journaling, how to create a mindful journaling practice at home + 5 prompts to check in with yourself, quieten your mind, reduce the overwhelm + reclaim your mental health.
The benefits of mindful journaling
Mindful journaling can provide a space to bring in daily gratitude, set intentions for your week + to understand cycles, behaviors, emotions + thoughts. When you're feeling overwhelmed or overthinking, journaling moves your thoughts from your mind through to paper. Some would say somewhat like a problem shared, a problem halved. Journaling provides space for this shift in mindset + brings you into the present moment.
Think of it as a grounding through the pages. A way to let be, let go + let in.
Creating a practice of mindful journaling can also help:
Provide clarity + increase your mental capacity.
Improve your quality of sleep.
Decrease overthinking.
Release thoughts, feelings, emotions, trauma + experiences.
Critically look at what is triggering you in the moment.
Create a space to understand and accept yourself.
Bring in gratitude + compassion.
How to create a space for your mindful journaling practice at home
There are no right or wrongs for creating a mindful journaling practice at home ~ set your space in a way that feels comfortable + right for you in the moment.

We encourage you to create a space in which you are able to switch off, relax + focus on you. For some this may be a comfy chair, soft music, candles + a cup of tea or glass of wine. For others this space may be snuggled up in bed before heading to sleep, sitting at your fav beach (you'll often catch us at Ahuriri Beach in Napier) with a coffee in hand or those five minutes in the car at school pick up.

Once in this space, take some deep breaths to release the day, your to-do list + unwanted thoughts + feelings on each + every exhale. Simply take your pen + paper + be guided by some prompts, make a gratitude list or brain dump everything on your mind.


5 prompts to begin your mindful journaling practice
Where your attention goes, your energy flows.
Once you have set your space ~ pause + give yourself permission to be. Arrive in the present moment, feel grounded in yourself + simply breathe as you are guided by the following prompts:
What are you grateful for?
How are you feeling, really?
Who do you feel your genuine self around? Why?
How can you continue self care during hard times?
If you had a free afternoon no one knew about, what would you do?
If you feel called to create a mindful journaling practice at home, we'd love to see your space + hear how it helps you flow through challenges + change. Tag @adashiko + @awhi_nz on social media + we'll share your thoughts with our online communities.
---