Your Summer Beauty Toolkit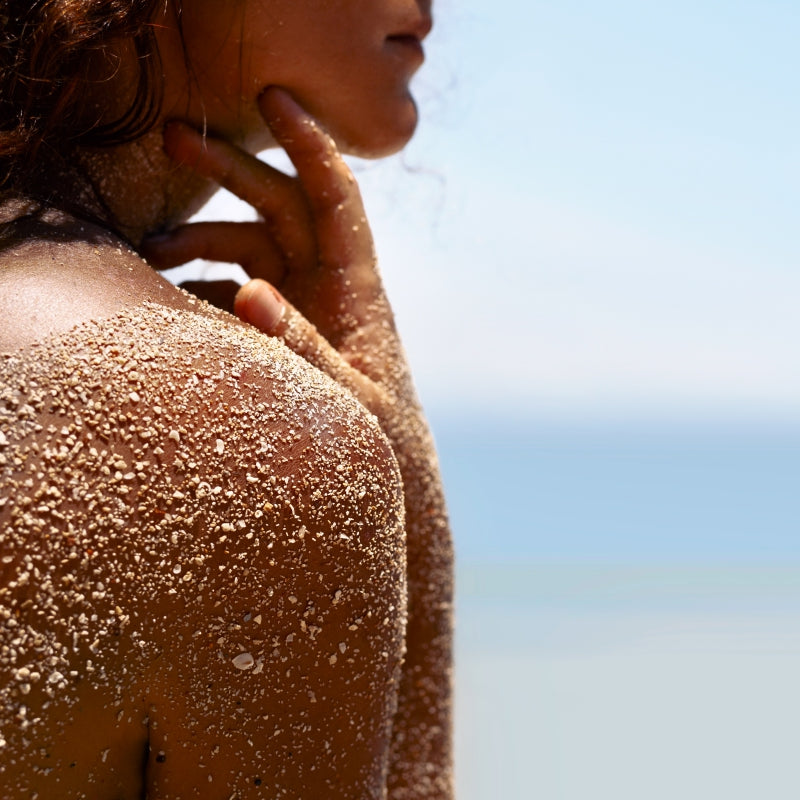 Finally, the glorious warmer months are nearly here. In New Zealand, summer isn't just about hitting the beach; it's also a jam-packed few months with work wrapping up for the year, kids going on school holidays, Christmas, and New Year's Eve celebrations. Most of us will get invited to a party or two, and if you're lucky enough to get a break at the end of the year, you may even get to spend some time basking in the sun and sea.
Wearing makeup, late nights, alcohol consumption, sun exposure, heat, and swimming stress our skin. Though it's tempting to get lazy with your beauty regime, taking care of yourself with quality products will keep you looking and feeling fantastic amidst the craziness.
Lip Care
Lips can dry out quickly over summer, especially while you're in the water or out in the sun (or sipping champagne). Keep a nourishing balm in your handbag at all times for frequent application. Adashiko Collagen Balm is enriched with coconut and avocado oil, shea butter to moisturise, beeswax for added barrier protection, peptide collagen to plump and hydrate, and noni extract to heal and calm.
It's not only excellent for lips; try it on cuticles, dry patches, minor burns, scars, and parched skin. 
Quality sunscreen
Sunscreen is a year-round non-negotiable with the intense UV rays we experience in New Zealand. Our skin cancer rates are some of the worst in the world, so it's crucial to protect your face and body with a minimum of SPF 15, whether you're directly exposed to the sun or simply going about your day as usual. 
For the best protection, reapply your sunscreen every two hours. While this may not be realistic day to day, if you're on the beach, it's a must. Many makeup products contain SPF - layering a facial sunscreen with a mineral powder or similar can give you added protection and allow you to touch up through the day.
Post-sun SOS
Even the most careful beachgoers can end up with a little sunburn from time to time. If you've been caught out, soothing aloe vera gel works a treat on the body, and a layer of Adashiko Collagen + Noni Gel will soothe and calm the face and neck. Pop your products in the fridge for an extra cooling effect.
Long-wearing makeup | Skin prep
Hot, humid weather and Christmas functions call for long-lasting makeup! Primer, setting spray, waterproof mascara, and long-wearing foundation are your best friends.
Avoid applying anything too greasy underneath your makeup, and be sure to prime your eyelids with some translucent powder or a specialised eye primer before eyeshadow application. Matte or liquid lipsticks have excellent lasting power, even through eating and drinking.
For the ultimate glow-boosting lightweight hydration, apply an Adashiko Collagen Gel Cloth Masque for fifteen to twenty minutes before makeup application. 
A gentle cleanser
Applying sunscreen is important over summer, but it's also just as crucial to remove it at the end of the day - and the same goes for any form of makeup. Proper cleansing helps to prevent breakouts and keeps your skin looking healthy and fresh. 
A gentle cleansing bar like Adashiko Collagen Cleanse dissolves away makeup and oil without leaving your skin dry. Potent skin-loving Peptide Collagen, Hyaluronic Acid and CoQ10 help to reduce fine lines and redness.
Pro tip: Use a soft facecloth while you cleanse to help shift makeup and exfoliate away dead skin cells.
Beauty supplements
If you're not already on board with the collagen trend, it's never too late to start. Ingestible peptide collagen is an incredible beauty booster, working its magic on hair, skin, and nails, often in a matter of weeks. Adashiko Ultra is an excellent all-rounder with additional anti-aging ingredients that work from the inside out.
Collagen also supports gut health - much-needed over the indulgent festive period.
---