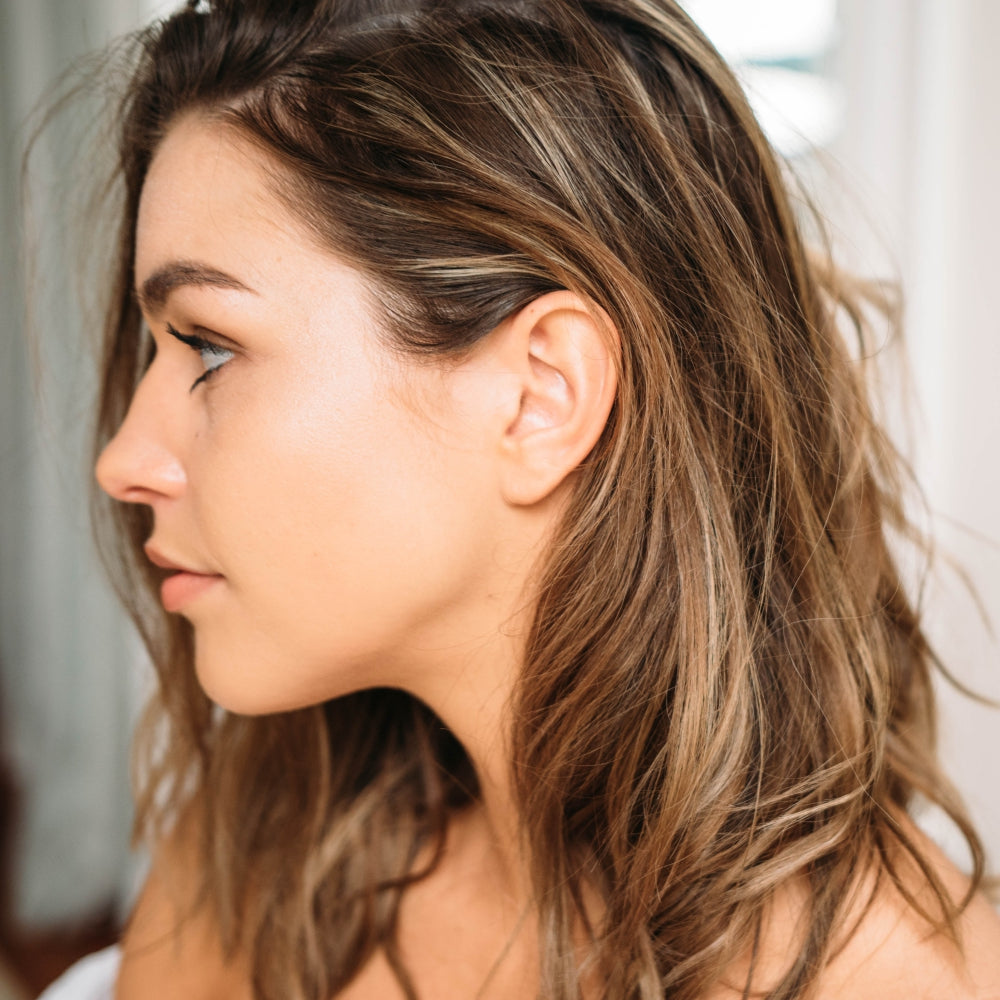 Every bride wants to look her absolute best on her big day. While most brides rely on a makeup artist and hair stylist to create their bridal beauty look, there are so many things you can do in the lead up to the wedding to prepare for your big moment.
Focusing on skin health and investing in the right products and treatments will mean that your skin is glowing and radiant and needs minimal makeup on the day.
Be consistent.
Constantly switching products is a surefire way to irritate the skin, or even worse, cause breakouts or reactions. Be extra careful not to use any new products in the month before the wedding. Gentle is key here. Avoid highly fragranced products, oil-stripping cleansers, and harsh scrubs at all costs.
Stick to a skincare regime and be sure to choose products that contain beneficial ingredients; you can't go wrong with gentle cleansing, exfoliating, a treatment serum, and an appropriate moisturiser. Opt for multi-use products like the fragrance-free
Adashiko Collagen + Noni Gel
, which exfoliates, hydrates, smoothes, tones, and fights the signs of aging with peptide collagen and hyaluronic acid, to name just a few of its potent ingredients. Using sunscreen every day is also a must.
Work from the inside out.
There's no point investing in skin care products and treatments if you're leading an unhealthy lifestyle. Eating an antioxidant-rich diet, loading up on vegetables and healthy fats, avoiding sugar and trans fats, drinking plenty of water, and taking quality supplements will help your skin look its best and keep you feeling energised in the lead up to your wedding.
Supplementing with peptide collagen has a huge range of benefits including reduced signs of skin aging, increased skin radiance, fast-growing hair and nails, cellulite reduction, healthy digestion, and stronger joints, ligaments, and fascia (connective tissue).
Adashiko Ultra Collagen
is a bride's best friend as it contains high-strength peptide collagen alongside Vitamin C and other skin-loving goodies. For optimal results, collagen needs to be taken at the correct dosage for at least three months (preferably six to twelve). Check out some rave reviews on Ultra
here
.
Consider investing in treatments.
Whether you choose to have a series of facials, microdermabrasion, or a more involved procedure like Botox or micro needling, there are so many fantastic options available that you can implement alongside your skincare and collagen regime to prepare you for your big day.
If you have a skin condition like acne, psoriasis, or eczema, now is the time to see a dermatologist or skin professional to create a treatment plan.
Always do your research and go to a reputable clinic, and try out any new treatments well before the wedding to be sure you like the results.
Test things out ahead of time.
As with skincare and treatments, if you're planning to get a spray tan or have your makeup professionally applied, opt for a trial run. This way you will get the exact look you want, and you will know how your skin will react to any products that will be used on the day.
Prepare a wedding day beauty bag.
Having the essentials on hand will make life easier and allow you to touch up throughout the day and care for your skin once the night is over. Here are a few ideas for your bridal beauty bag:
Pressed powder
Lipstick and/or lip gloss
Small roll-on perfume
Concealer for touch-ups
Plasters
Panadol
Bobby pins
When you get home to your accommodation for the night, don't forget to take your makeup off and give your skin some love! Keep a pack of makeup wipes and a soothing serum like
Adashiko Collagen + Noni Gel
next to your bed to replenish your skin after your big day.
---