Summer Hair Health Tips with Tāne + Taryn at Morgan Lane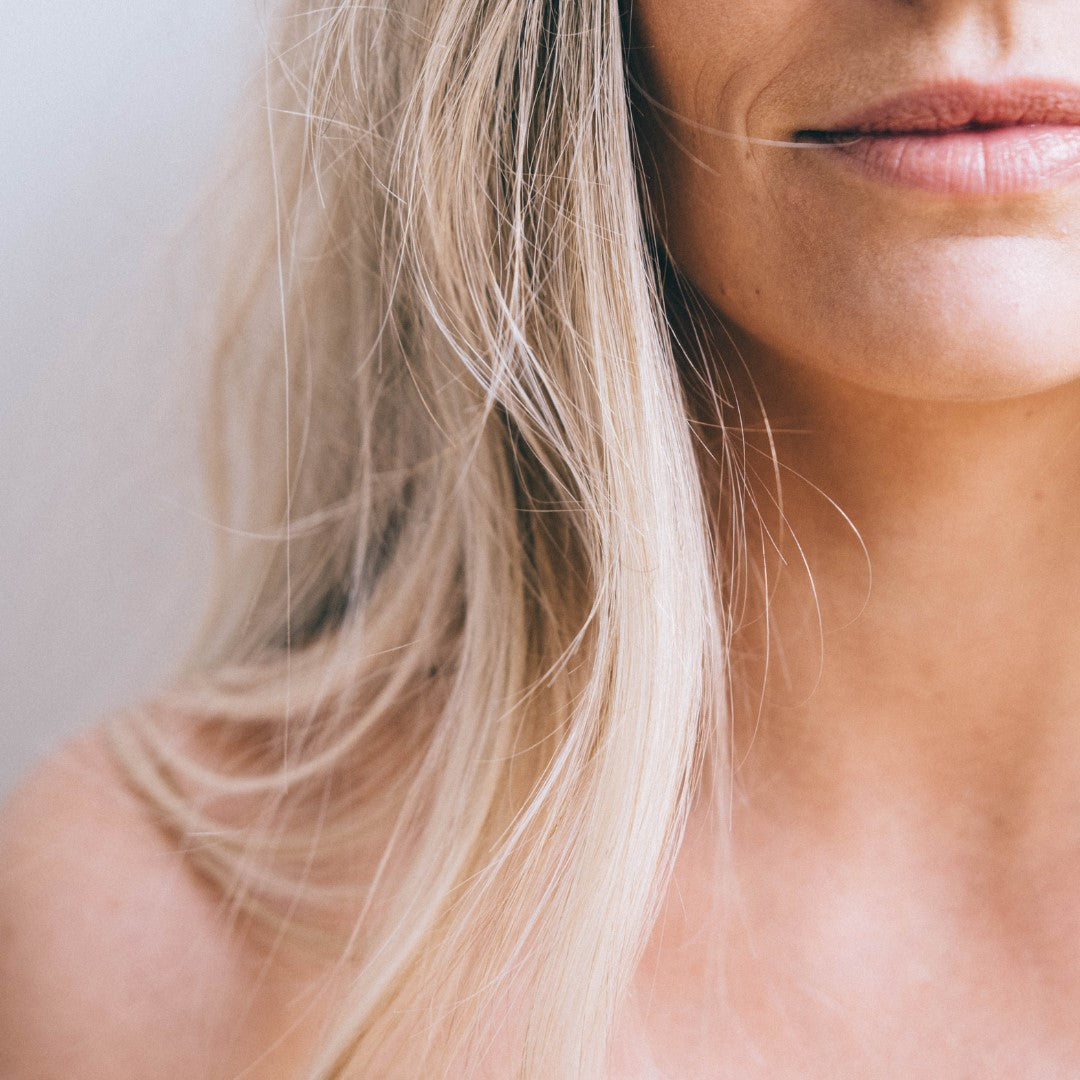 While we oh-so-patiently wait for the quintessential kiwi summer to shine its rays in New Zealand (especially here in the humble Hawke's Bay), we got chatting to two of the best in the (hair) business ~ Tāne + Taryn ~ at Morgan Lane in Hastings to talk all things summer hair health.
So when the sun-gods do come out to play ~ you'll have a head-start to prevent your locks from fizzing out.
When you're battling heat + humidity, increased sun-exposure, swimming pool chemicals, salty beach swims + heat styling for balmy evening events, adopting a summer hair care ritual is so important for the health of your hair. 
Summer hair care can be easy, so we put it to Tāne + Taryn + asked them for their top tips. We even snuck in a cheeky question or two about the benefits of collagen supplementation + hair health - as lovers of Adashiko Collagen themselves, we knew they'd have both glowing reviews + the inside scoop on why collagen lives up to the hair hype.
What's your top 3 tips for looking after hair health this summer? 
Tāne ~ 
Moisturise! With the onslaught of sun surf + sea (maybe not so much this summer) comes dry damaged hair. There are so many products available for all hair types to address dry dull hair so seek advice on what suits your hair type best. Collagen is your internal moisturiser/lubricant.

Drop the hot tools! Summer is the perfect time to let your hair do its natural thang. You might even surprise yourself how cool + lived in the natural wave really is! A leave-in conditioner is the perfect spritz to take you from day to night. 

Trim those ends! Heading into summer is a really good time to reset those ends + have a big trim to avoid breakage + difficulty managing the hair in general. 
Taryn ~
Hydrate from within! Keep up your water intake + stay consistent with your collagen daily! 

Heat protect, heat protect, heat protect! Shield your hair from the environment after every single wash!

Wear a hat when you can! Sun is the number 1 culprit of colour fade + brassy blondes. Plus your scalp will thank you!
What's your fav product(s) for summer hair care?
Tāne ~ I can't live without Eleven Miracle Hair leave-in treatment for moisture, Kevin Murphy Hair Resort Beach Texturizer for style +  Kevin Murphy Restore to gently cleanse + treat. 
Taryn ~ Hair health starts from the inside! I'm a huge believer in nourishing one's self to see it reflected in our hair + skin. Collagen firstly to nourish. The new Kevin Murphy Everlasting Colour Range Ph balancing leave-in! Hydrates, balances + protects from the environmental elements. Essential after every wash! Kevin Murphy Young Again Dry Conditioner! Every single girl's best friend. Adds moisture to already styled hair! Rejuvenates, revives + even has humidity resisting protection between washes. Thank me later :-)
What trends are you seeing in the salon this summer?
Tāne ~ 70s bangs are still here, which is great - I love period hair! The great thing about curtain bangs is there are nuances from bold + blown out to soft + subtle. Natural curl + wash + wear are big for my clients at the moment + I definitely encourage it. Warm blondes + soft coppers. 
Taryn ~ Absolutely loving the warmer, sun kissed, more natural looking blondes filtering through. Gold is a real vibe + compliments the heavily feminine cuts we are seeing. Everything is still hugely focussed around embracing natural movement in the hair, or creating more movement in heavily textured cuts + shaping. Always a fan of Bardot inspired bangs + very undone, lived in styles. 
It's so secret that you're both lovers of Adashiko Collagen Powders. What's your fav + why?
Tāne ~ My all time fav is Joint Collagen. Joint supports me + my lifestyle in many ways - it hits two birds with one stone. I have a rare form of arthritis + Joint Collagen is the best product I have tried to manage the pain naturally. I have had 2 knee reconstructions + live a very active + mobile lifestyle + Joint goes to the places you need it + lubricates + moisturises for better, pain free movement + mobility. And of course the biggest bonus is the glowy skin, glossy hair + strong nails. 
Taryn ~ Joint Collagen, all the way! If you can nourish your hair, skin + nails, why not nourish + lubricate your joints while you're at it?! I'm all for a fabulous product that does more than one thing. This was a top contender on my Christmas list for all the hard-to-buy family members. Definite fan favourite! 
Do you notice a difference in the hair health of your clients who take Adashiko Collagen Powders?
Tāne ~ Absolutely - it's undeniable. I noticed a change in my own hair at about 7 weeks of taking collagen daily so you need to be consistent + aim for 2 month supply before you start seeing noticeable results. I found my curl had a lot more elasticity there for a more consistent tight curl, hair feels moisturized + 'plumped'. 
Taryn ~ I can literally feel when clients have started or stopped their collagen between visits. The results are so undeniably beneficial. Not just for hair density, but the texture of the hair is completely changed. 
Your view ~ what's your thoughts on the importance of collagen for hair, skin + nails?
Tāne ~ Adashiko Collagen is my must-always-have supplement. I don't go one day without the powder or the skincare. Hair is lush, skin glows + nails are shapely + strong! 
Taryn ~ In a world where our food is nutritionally lacking, the importance of supplementing has never been more crucial. Environmental stressors, heat tools + poor quality hair products, have wreaked havoc in our modern hair world for too long. Collagen has been a game changer for our industry + compliments our professional hair care ranges + advice to clients perfectly. I wouldn't be without it!
Morgan Lane, nestled amongst Hastings new hot spot ~ Tribune Precinct, is an eco-ethical salon leading the pack, taking innovation + responsibility to forge the next standards in the future of hair. 
You can find both Tāne + Taryn doing what they do best over on Instagram. 
---