Team Adashiko: The Faces Behind The Brand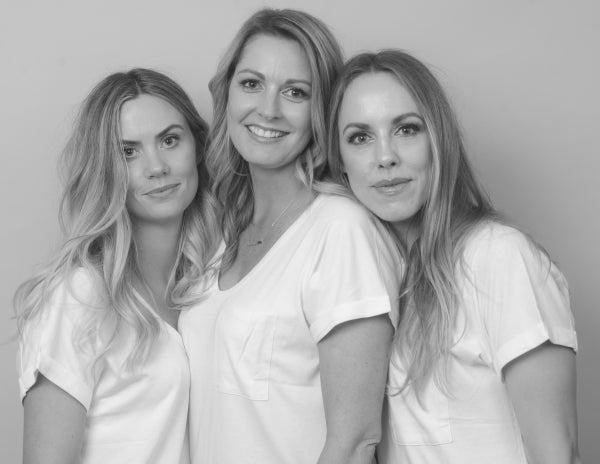 A business is nothing without the right people and culture, and at Adashiko head office in Hawke's Bay, the team is close-knit and the vibe is high. Here's your introduction to the faces behind your favourite collagen products.
Luci Firth | Managing Director and Owner

While doing graphic design work for Adashiko founder Yuko Arquette back in 2013, Luci started taking Adashiko collagen powder and was amazed at the results. It wasn't long before she began to receive compliments about her healthy, glowing, skin. However, it wasn't just the external benefits of taking collagen that had Luci so impressed.

"I had been playing competitive netball and training up to three times a week and had to have surgery mid-season on my knee - I was back playing three weeks later. I no longer have pain in my joints and hardly have to visit the physio at all, where I used to be in and out all the time. I can only put this down to taking Adashiko".

When the opportunity came up to purchase the business, Luci didn't hesitate. Under Luci's wing, the business has grown from strength to strength and Adashiko remains the most potent super collagen on the New Zealand market. Since taking over she has developed and released new products and has big plans for the future of collagen in New Zealand. 

Day to day Luci can be found in the office brainstorming with Kelly and Tamara, out and about doing product training with suppliers, researching new ingredients and products, speaking to the team in Japan, along with a million other tasks. You won't find a more devoted advocate of Adashiko anywhere.

"Adashiko is a passion to me. I eat, sleep and breath it. But ultimately, knowing that it helps people - easing joint pain, reducing surgery scars, regrowing hair after hair loss - it actually changes peoples lives, and that's a huge deal to me."

A mum of two, Luci loves her Adashiko in her morning coffee or her green smoothie as she is always on the go.



Kelly Dobson | Creative Lead

Creativity is a crucial element in any business, and Adashiko is lucky to have the multi-talented Kelly at the helm. Recipe creation, social media content, product development, public relations, marketing, you name it, Kelly does it. With her exceptional kitchen skills, she creates all the Adashiko recipe cards and has some exciting potential new products in the works.

Kelly either shoots her Adashiko straight in water before bed or creatively mixes the collagen into various recipes.

"I am all about a heart working brand. Adashiko is something of quality and integrity, and that means a lot to me. To work within a business whose product really REALLY works means that I have an extra fire in my belly when promoting and selling Adashiko. I work for Adashiko pridefully."

Tamara Rowe | Office Manager

Through the mayhem and growth, Tamara keeps the wheels turning and makes sure everything is running smoothly behind the scenes. As office manager, she lovingly packs orders, answers enquiries, liaises with stockists, coordinates stock levels and ordering with Luci, among other tasks (too lengthy to list here!). Tamara also features in Adashiko campaign imagery as the poster girl for gorgeous skin and a healthy lifestyle.

Tamara enjoys her Adashiko in her daily granola bowl mixed into her coconut yoghurt with seasonal fruit. A dab hand at raw treats, she loves to use collagen powder in baking for her children, too.

"I love being a part of the team at Adashiko - it is more than just work. My role is hands-on and no day is the same. We all work synergistically together as a team - it's a good feeling."
Stephanie Viatos | Freelance Content and Marketing

Steph works closely with Kelly and Luci to produce custom written content for the Adashiko website and newsletter. She also creates the packaging and brochure wording and contributes marketing inspiration and ideas at the monthly creative meeting. As a beauty blogger and makeup artist, Steph has her finger on the pulse of all things beauty-related.

Since giving up coffee, Steph makes a coconut milk matcha latte every morning with Adashiko Ultra.

"Before working with Adashiko, I was a complete collagen sceptic. It's fair to say I'm well and truly converted now! I'm proud to collaborate with such a fantastic company - one that is run with a true entrepreneurial spirit. Luci and the team are not only talented but downright lovely, and I am enjoying seeing Adashiko grow so rapidly."
Ash Scott | Freelance Photographer & Food Stylist

The lady behind the lens, Ash works closely with Kelly and Luci to create unique photo content for the Adashiko social channels, website, and marketing material. She's exceptionally talented and always nails the brief, from beauty shots to product stills, right through to her gorgeous recipe card images like the Pomegranate Mimosa shot below.
Ash keeps it simple with her collagen and mixes it into her smoothies and teas. 
Check out Ash's Instagram page. 
---