Creating Beautiful Summer Skin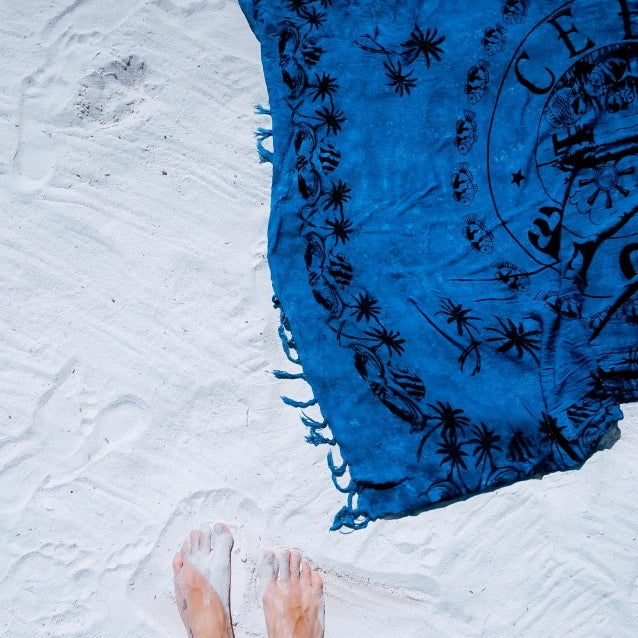 The warmer months call for shorter hemlines, bare arms, and a glowing complexion. After spending the better part of the year covered up, it's no wonder so many of us are apprehensive when it comes to revealing a bit of skin. Creating healthy skin is a year-round commitment, but thankfully there are a few things you can to do prep for summer in a flash.
Face
A quick way to bring life to your skin is to exfoliate. A very cheap, easy way to do this is to use a damp facecloth or muslin cloth to remove your cleanser, and very gently work it over the skin's surface to remove dead skin cells, debris, and tiny particles of makeup. Be extra gentle around the eye area. Avoid harsh scrubs which can irritate the skin at a cellular level and cause collagen to break down (yes, really).
Post-exfoliation is the perfect time to apply serums and active products. Adashiko Collagen & Noni Gel is a beautiful multi-purpose anti-aging serum that will further the exfoliation process, tone, hydrate, and soothe the skin. The lightweight texture makes it ideal for all skin types, even acne-prone skin. Apply a thin layer morning and night – also perfect as a makeup primer.
Sun protection is a crucial part of any skin care regime, even more so through summer when we spend more time outside. There are so many incredible facial sunscreens on the market these days, and many foundations also contain sun protection, so there is no excuse not to protect your skin. Don't forget the neck and décolletage. Layering an SPF moisturiser and a light layer of mineral makeup that also has SPF will keep your skin safe and give you a natural coverage.
Body
Again, get exfoliating! The skin on the body can handle a bit more of a decent scrub, but take care on the delicate chest area. Exfoliating gloves from the chemist are excellent and very cost-effective – use with a gentle sulphate-free body wash. If you'd prefer a scrub, whip up a DIY sugar, salt, or coffee scrub with an olive or coconut oil base, apply to damp skin in the shower (turn the shower off and give your skin a good massage), and rinse. You'll be left with silky soft, moisturised skin.
A little bit of colour can do wonders. Sunbathing is a sure-fire way to fast track aging on both the face and the body, so the only safe tan is a faux tan. If you're not the self-tanning type, try a gradual tanner for a hint of colour, or a tinted body gel or lotion to give a flash of bronze. Perfect for baring legs in skirts and shorts.
Nourish your skin and moisturise daily straight after your shower or bath. Body butters and oils are fantastic for dry, scaly skin, and lotions are great for normal skin. Coconut oil makes an excellent body moisturiser and of course smells delicious – just give yourself ten or fifteen minutes before dressing to allow the oil to absorb.
Think long-term
It's no surprise we're huge advocates of daily peptide collagen supplementation. The benefits extend well past the line-smoothing, plumping effects on the face: collagen is also excellent for full body health, reducing pigmentation, and improving the appearance of cellulite and stretch marks. If you're not on the collagen bandwagon yet, there's no better time than now to start. Read more about the benefits here
---