Collagen Article | The Beauty Book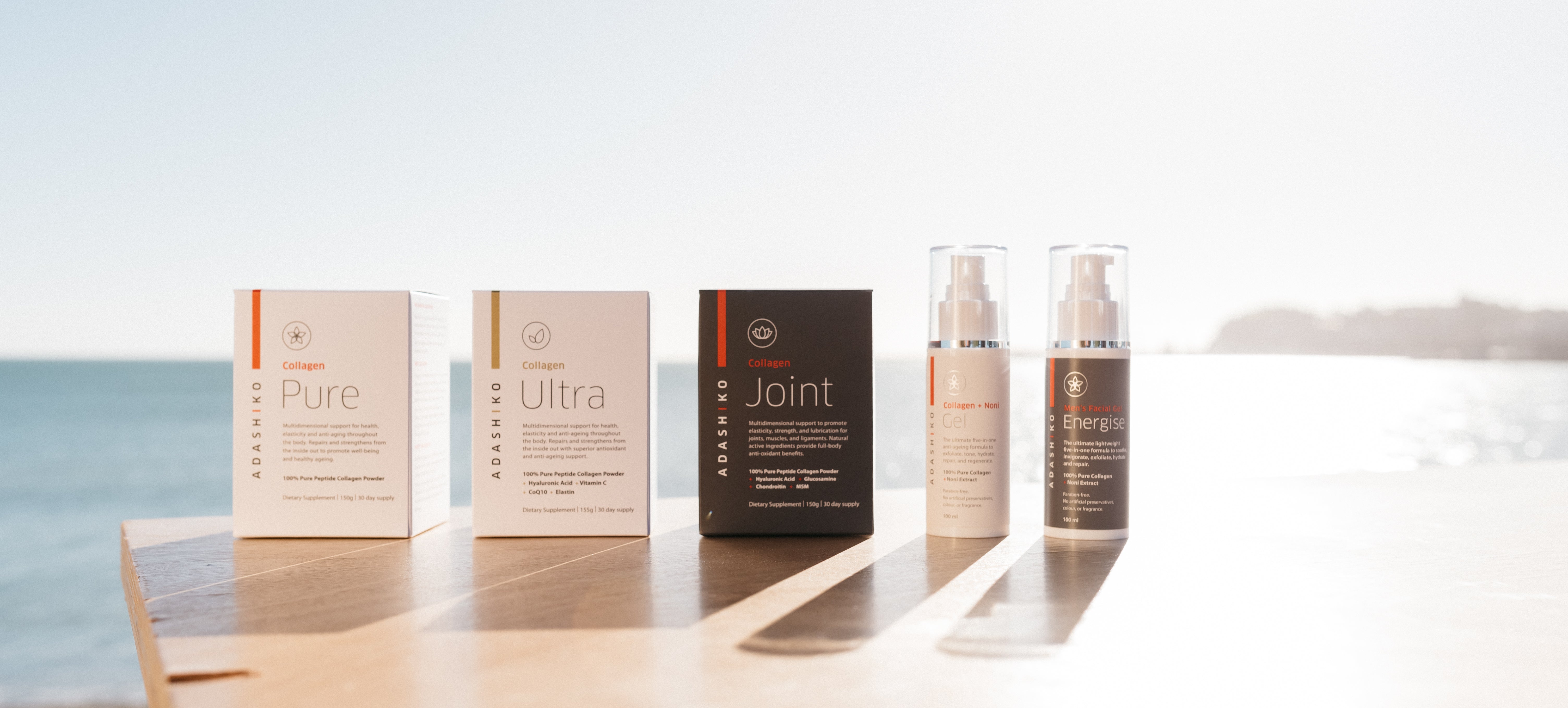 Touted as the next big thing in beauty and anti-aging, collagen supplements are having a moment. Originating in Asia – where women are known for their obsession with creating perfect complexions – collagen powders and capsules are becoming increasingly popular for those looking to turn back the hands of time. In Japan and Korea, picking up a collagen smoothie or juice on your way to work is as commonplace as sipping a flat white. But does ingestible collagen really work?
As we age, our natural collagen levels decline, causing sagging skin, wrinkles, and other visible signs of aging. Taking collagen as a supplement can give a powerful boost to your natural collagen stores – but only if taken in the correct form and dosage. The molecules in the collagen power must be small enough to be absorbed and utilised by the body. Peptide collagen, also known as super collagen, is created in Japan and heralded as the world's finest collagen powder. Luci Firth, director of New Zealand-based company Adashiko Collagen, says quality makes all the difference. "What a lot of consumers don't realise is that you must be taking quite a high daily dose (five grams) to get results and that the actual collagen product has to have a low molecular weight of 3000 Daltons or less. Our peptide collagen is highly absorbable and can be mixed with food and drinks with no taste or odour. We've seen some remarkable results among our customers. I believe collagen has huge potential, not just for aging but general wellbeing and health."
How it works
Peptide Collagen is hydrolysed to reduce its molecular weight to 1/60th of the size of the original molecule. After being ingested, it is absorbed into the bloodstream and carried to cells in the body, where it sends a signal that stimulates fibroblast and cartilage cells to promote the formation of new collagen.
What are the benefits of peptide collagen?
Replenishes and boosts collagen levels in the body.
Provides multidimensional support for full body health, strength and elasticity.
Supports joints, ligaments, and cartilage for greater mobility and flexibility.
Creates firmer, smoother, younger-looking skin.
Reduces fine lines, wrinkles, and pigmentation.
Strengthens and fortifies hair, skin, and nails.
Encourages recovery after sport, exercise, injury, and surgery.
Supports lean muscle mass and weight loss due to its satiating effect.
Promotes healthy digestion and heals the gut lining.
---