CLEANSING WITH COLLAGEN: GETTING DEEP ON THE HOW TO!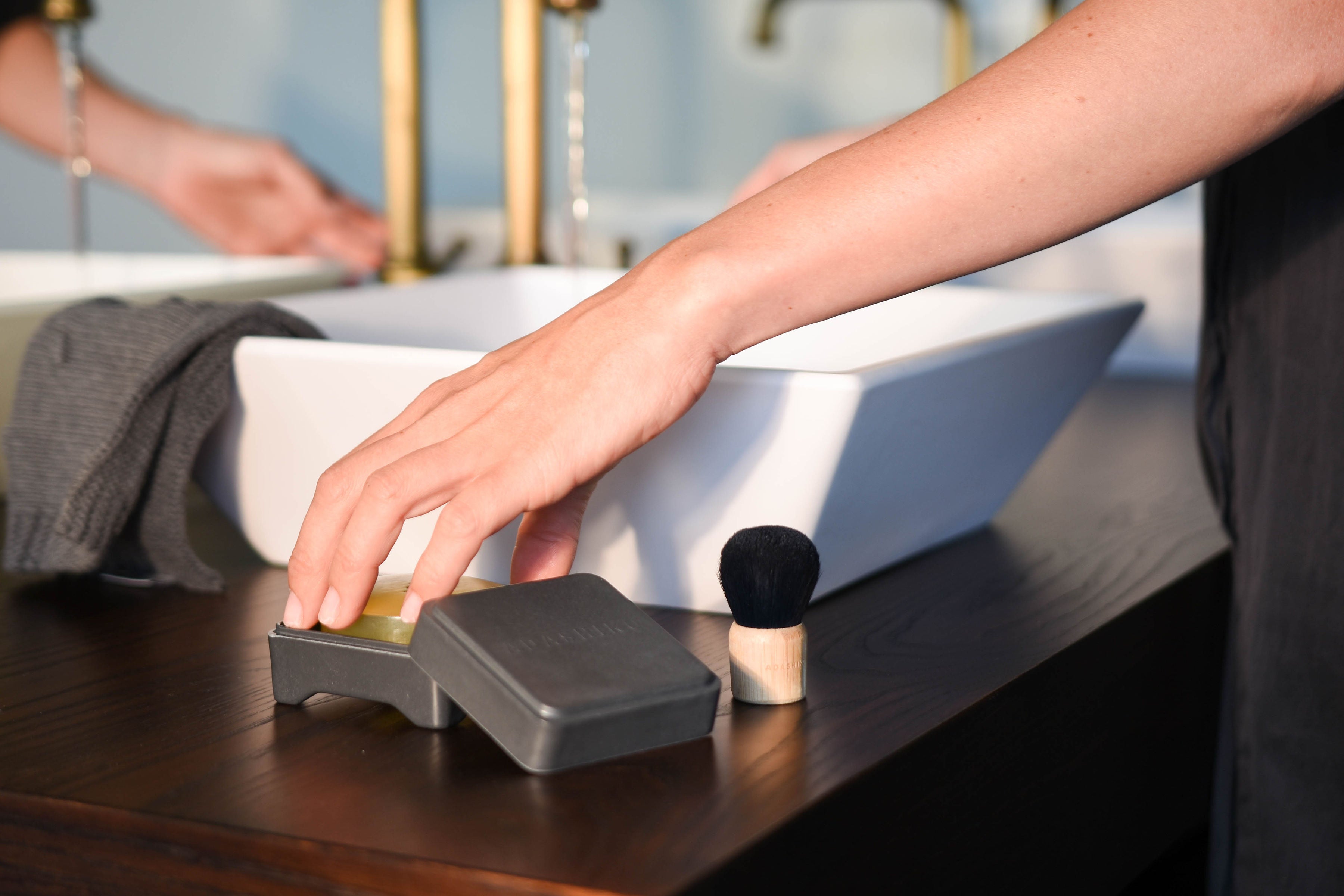 There's a certain beauty in a ritual, especially when it comes in the form of self-care + skin care. With a nod to Adashiko's Japanese origins, we created our collagen skincare collection keeping the form of simplicity as well as quality in the forefront of our minds.
Creating a skincare ritual can become something to look forward to at either side of the day.
It can become an almost cathartic experience in removing your makeup + sunscreen ~ along with the stress of the day + any environmental build up left on your skin. Literally cleansing the day away, ready for the next  ~ anew.
Our collagen cleanse is consciously crafted with an ease of use + efficiency. 
We believe that cleansing the skin is the foundation of your skincare ritual. Prepping the skin in such a way means that it allows for the ultimate absorbency of the skincare that you apply thereafter. 
But sometimes slowing it right down + taking the time to indulge in your skincare rituals in a more mindful + considered approach is a soothing practice. If you have the time, take it. Particularly, when bathing (but do remember what we said earlier this month about keeping the temperature down to keep skin hydration up in autumn + winter).
When we formulated our Adashiko Collagen Cleanse Bar we made sure it was awash with potent skin loving ingredients such as Pure Peptide Marine Collagen, Hyaluronic Acid, CoQ10 + Liquorice Extract to nourish + cleanse the skin with ease .
Our Top 5 Cleansing Tips
1. Water Temperature:
Turn down the heat to turn up the hydration + use tepid water when cleansing. We know it's inviting to have a shower or fill a basin with piping hot water, but this actually dries out your skin. 
2. Cleansing Tools:
We developed our Kabuki Brush to be used in unison with Collagen Cleanse. Used together, the Kabuki Brush creates a luxurious lather, resulting in a gentle yet powerful cleanse.
3. How To Use Your Cleansing Tools
Wet your Kabuki Brush. Glide it over your Collagen Cleanse Bar to lather + apply to damp skin. Massage the brush in circular motions around your face + neck. Try to cleanse for a full minute to fully dissolve makeup, sunscreen + build up . Rinse thoroughly.
4. Storage
Place your Collagen Cleanse into its Cleanse Case to ensure that it dries between use ~ helping your bar to last longer. 
Rinse the Kabuki Brush after each use + gently squeeze out any excess water. Leave to dry lying on its side on a towel, or with the bristles over the edge of the bench.
5. Post-Cleanse
While your skin is damp, apply Collagen + Noni Gel to surge the hydration after your cleanse. Or experience our nourishing Hydrating Booster Duo ~ Collagen + Noni Gel + Collagen Hydra+ Gold Serum.
We love hearing how you Adashiko. Share your cleansing tips with us +  and if you adore your Adashiko Skincare Collection - please leave a review for new Friends of Adashiko to read. 
Yours in health + beauty
Luci | ADASHIKO 
---