CASE STUDY : Pregnancy + Adashiko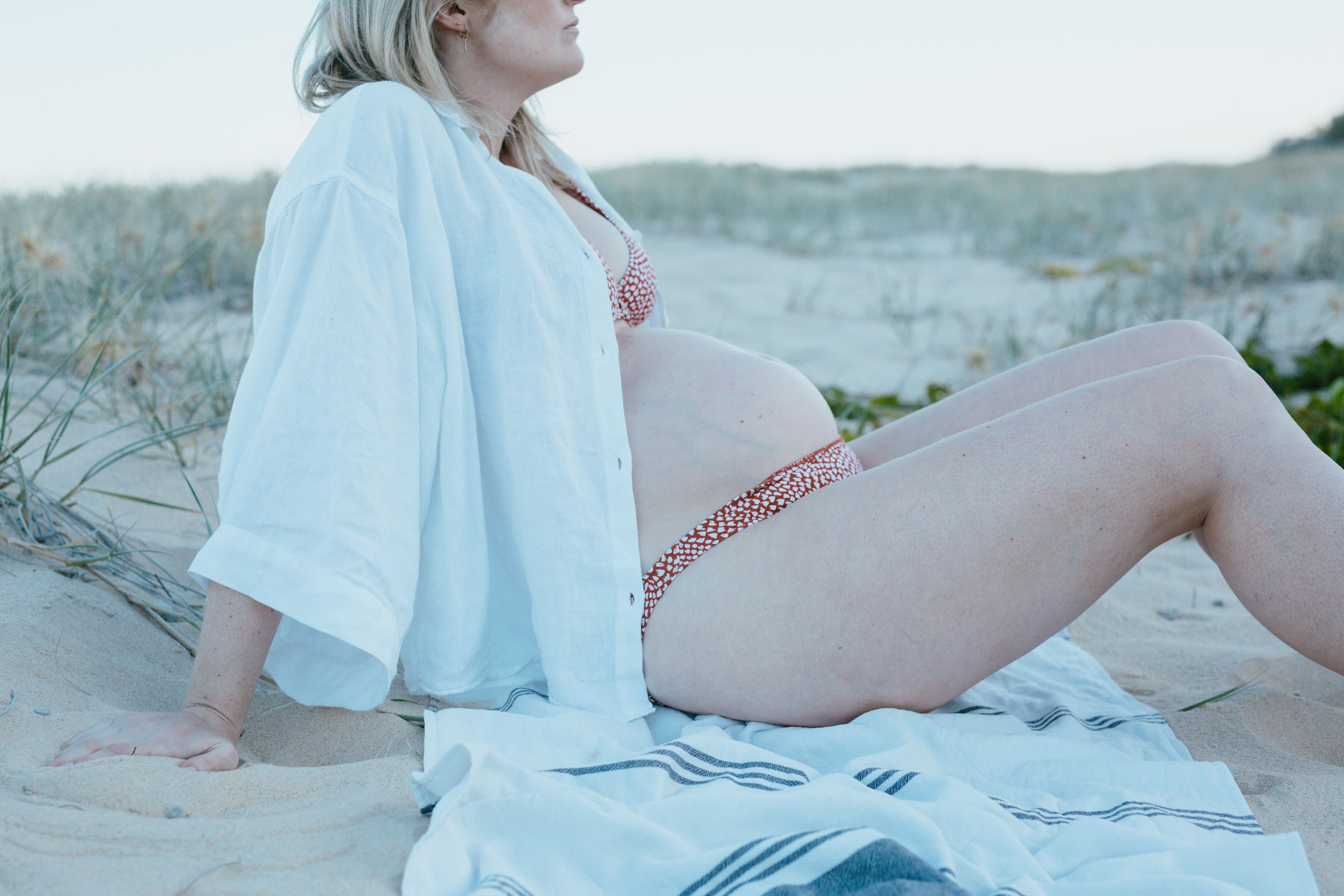 Mum, Mama, Mother, Mummy, Ma - however you name her she is the fundamental back bone of the family. The Powerhouse. The Nurturer.
Mothers Day, which just gone served as a reminder to highlight why using a premium grade collagen product like Adashiko is a safe + great addition to any new Mums ( + anyones! ) routine. 
Collagen aids Mums stretching skin, helping to firm + keep it supple after birth. Collagen also keeps our skin hydrated from the inside out. Also helping with hair loss + the fading of stretch marks - postpartum. We recommend any of our Collagen Powders during this time, all are safe to consume. Check out the range here.
Collagen is a naturally occurring substance in the body and needs to be replaced with a high quality collagen as we age. This process starts to decrease in our bodies after age 25. And when our body endures stress - such as pregnancy - this is an ideal time to supplement accordingly. 
Kelly spent some time with one of our loyal customers Tessa Whitehouse and chatted about her experience of taking collagen. Tessa used Adashiko by both ingesting it and using Adashiko topically right from pre-pregnancy, during, through to Tessa breastfeeding beautiful Remi. 

Being a Mother takes a lot out of you in so many different aspects so taking care of yourself holistically through supplements, a good diet + movement means that you can take care of them.
Q + A with Tessa Whitehouse
Q: When did you start taking Adashiko + how did you discover it?

A : I started taking Adashiko about 10 months before I got pregnant & have taken it ever since. Pre, during & post pregnancy. I knew that we wanted to start a family which meant coming off the pill - which scared me to think what my skin would do. I work at a pharmacy surrounded by great products for health & well-being so it's hard not to get tempted to try everything but I had heard such great results about Adashiko & the powder form attracted me too being more versatile. 

Q : How do you take your collagen?

A: I used to take it in a glass of water every morning but with now being a busy Mum I don't have a set morning routine like I did when I was working, so I now put it in my daily shake ,which is normally two meals rolled into one as I'm time poor now - that way I know I will definitely remember to have it every day.
Have even trained the hubby to add it in when he makes my shakes.

Q : What are the main things that you noticed in your body / general health / appearance?

A : My skins overall general health has been better, it is consistent even if my diet & lifestyle isn't. My Gut health has been great too throughout all of the changes in pregnancy with medication & immunity, it hasn't been upset.

Q : What are you favourite Adashiko products? 

A : The PURE powder is my go to and I LOVE the Masques! Oh! & the Collagen Balm has been perfect for my dry breastfeeding lips.

Q : How are you feeling in your body post pregnancy?
A : Overall I'm pretty happy with my Mum bod!
I realise that I don't have my 20 something body anymore that can bounce back from anything but being in my 30s & growing a baby for 9 months my body is feeling pretty damn good.
I was lucky enough to keep the stretch marks at bay throughout my pregnancy, taking collagen & using pregnancy body oils kept my skin so firm & hydrated.

Q : May I ask a little about you and your babes name / family unit etc?

A : We had our little girl at the end of January. Remi is such a sweet wee bub she's really stolen our hearts, captured all of our time, keeping us on our toes & we wouldn't want it any other way. Being a parent is such a crazy ride, constantly learning & being challenged I'm loving it!


We hope that you enjoyed reading about Tessa's experience! We do encourage you discuss any new addition of supplements with your GP / health care provider.
Also, if you have any questions that weren't answered for you please email Melissa ( admin@adashiko.com ) who is more than happy to answer any queries that you may have.
Yours in health + beauty
Kelly | ADASHIKO 
---