6 Ways To Get The Most Out Of Your Skincare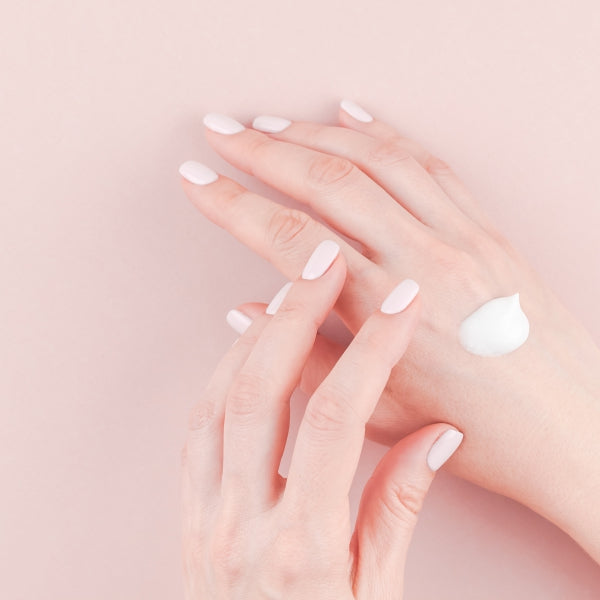 Beautiful skin has never been more in. Skincare is an investment, but with the right products, techniques, and tips, the payoff is worth it. Here are six tips to get the most out of your skincare. 
1. Prepare your skin before using active ingredients.

To allow your skincare to absorb correctly, it is crucial that you apply it to exfoliated, cleansed skin. Dry, dead skin cells build up quickly and can impair the absorption and performance of serums and moisturisers. A gentle cleanser is an essential part of any skincare regime; if your cleanser leaves your skin feeling too tight, it is far too stripping. Your skin should be left feeling neutral, clean, and soft.

Cleansing itself is an essential step for all skin types to remove debris, oil, and makeup. It's up to you how often you cleanse; drier skin types might prefer to do it once a day, while oilier skin may need twice-daily cleansing.

(Keep posted for a very exciting new Adashiko product release in August!)


2. Use multi-purpose products

Did you know that using too many products can do more harm than good? The more ingredients your skin is exposed to, the more likely it is to react. Some skin reactions are due to combinations of products, so keeping it simple is especially important if you have sensitive or breakout-prone skin.

Multi-use skincare products are the way of the future and help save you money, too. Choose moisturisers with an SPF for daytime use, serums that can be used around the eyes, and smart formulations provide anti-aging benefits alongside hydration and antioxidants.

Adashiko Collagen + Noni Gel is one such formula; combining anti-aging peptide collagen, hydrating hyaluronic acid, vitamin-rich antioxidant Noni, and nourishing avocado oil to smooth, hydrate, exfoliate, reduce breakouts, and improve skin texture and tone. 
3. Avoid fragrance and irritants

Gorgeously scented skincare may appeal to you, but fragrance is of no use on the face. In fact, it can be highly irritating and cause inflammation. If you're serious about skincare, ditch anything with fragrance and focus on active ingredients instead.
4. Give your products time to absorb

After application of any product, give it a chance to sit and absorb before applying makeup or going to bed. You can mix treatment serums, but wait before applying anything more substantial like SPF over the top. 
To get more out of your active products (like our bestselling Collagen + Noni Gel), apply at night and use a luxurious cloth masque over the top for an intensive treatment. 
5. Support your skincare regime with targeted beauty supplements

What you put on your skin topically will only take you so far; no amount of anti-aging serum will cancel out an unhealthy lifestyle! It goes without saying that smoking, alcohol, sugar consumption, lack of sleep, and stress will all negatively affect your health and your skin.

Making healthy choices is a great first step, but if you're serious about creating healthy skin - and aging well - you should seriously consider taking peptide collagen. Collagen is a dream for skin: think less fine lines, reduced pigmentation, increased radiance, and more support in the skin's structure. Learn more about Adashiko collagen here.
The Adashiko Ultra formula has been designed with beautiful skin in mind, containing supporting ingredients like Vitamin C and Hyaluronic Acid to work alongside Japanese peptide collagen for optimal results. 
6. Store your skincare properly

Keep your products tucked away somewhere cold and dark, like a bathroom drawer or cabinet (cleansers are fine in the shower). If your home gets very hot you can even store your skincare in the fridge - making it super refreshing during summer. 
Active ingredients are sensitive to light and air, so be sure your gels and serums are protected, and always choose products in airless, opaque packaging.
---